Badges for Your Blog
EFF is fighting hard for bloggers' rights. We've created the Bloggers' Legal Guide, we're litigating the reporter's privilege for online journalists, and we are working hard to defend bloggers' rights to free expression, political speech, and anonymity.
Join us to spread the word about EFF! We've created badges to put in a permanent space on your blog or website that declares your support for bloggers' rights and for the work EFF does to support them.

Cut and paste this code for the image above:


Cut and paste this code for the image above: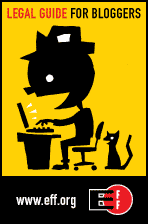 Cut and paste this code for the image above:


Cut and paste this code for the image above: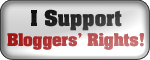 Cut and paste this code for the image above:


Cut and paste this code for the image above:

Cut and paste this code for the image above:


Cut and paste this code for the image above:


Cut and paste this code for the image above:

Related Issues